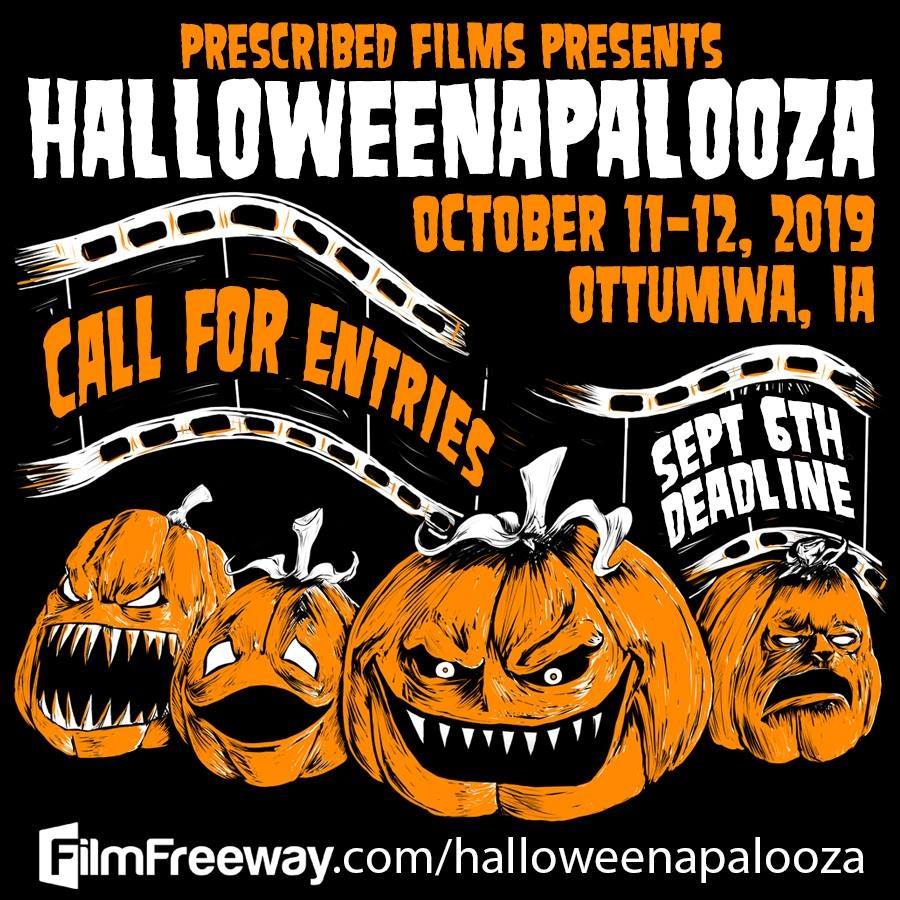 Friday, October 11th, and Saturday, October 12th, join us for Halloweenapalooza.  Halloweenapalooza is the state's only horror film showcase. Currently in its 10th year, Halloweenapalooza is an annual film festival, zombie walk, costume contest, live music, panels, midnight showing of the Rocky Horror Picture Show, and more. Not only are out-of-towners welcome, but locals are able to spotlight their talents, arts, and business by becoming vendors at Halloweenapalooza.
This year will feature more celebrity guests than ever before, notably, Andy Barclay from the Chucky Franchise.  Following Child's Play, he had acting roles in various films including Wait Until Spring, Bandini; Just Like in the Movies; and My Family Treasure. He returned to acting for Curse of Chucky, and Cult of Chucky!  Check out the Halloweenapalooza website to find out all the details on guests, and events.
TAKE ADVANTAGE OF THE PRE-SALE DISCOUNT ON PASSES. The sale will end before October. Children 12 and under get in free.
DISCOUNT HOTEL ROOMS AND HOTEL PACKAGES starting at $119. Add a 2nd night for only $60.
*By reserving a hotel room, your package also includes: 2 weekend passes to Halloweenapalooza, Goodie Bag (includes exclusive deals & goods from vendors & local businesses, sponsor swag), hot made-to-order breakfast in the Second Street Cafe, and 2 Rocky Horror Picture Show "Survival Kits."
FRIDAY 5-11PM, SATURDAY NOON TO MIDNIGHT
Keep an eye out for updates here and at the Halloweenapalooza website.  Follow the event on Facebook and the Facebook page for all the details as they are revealed.