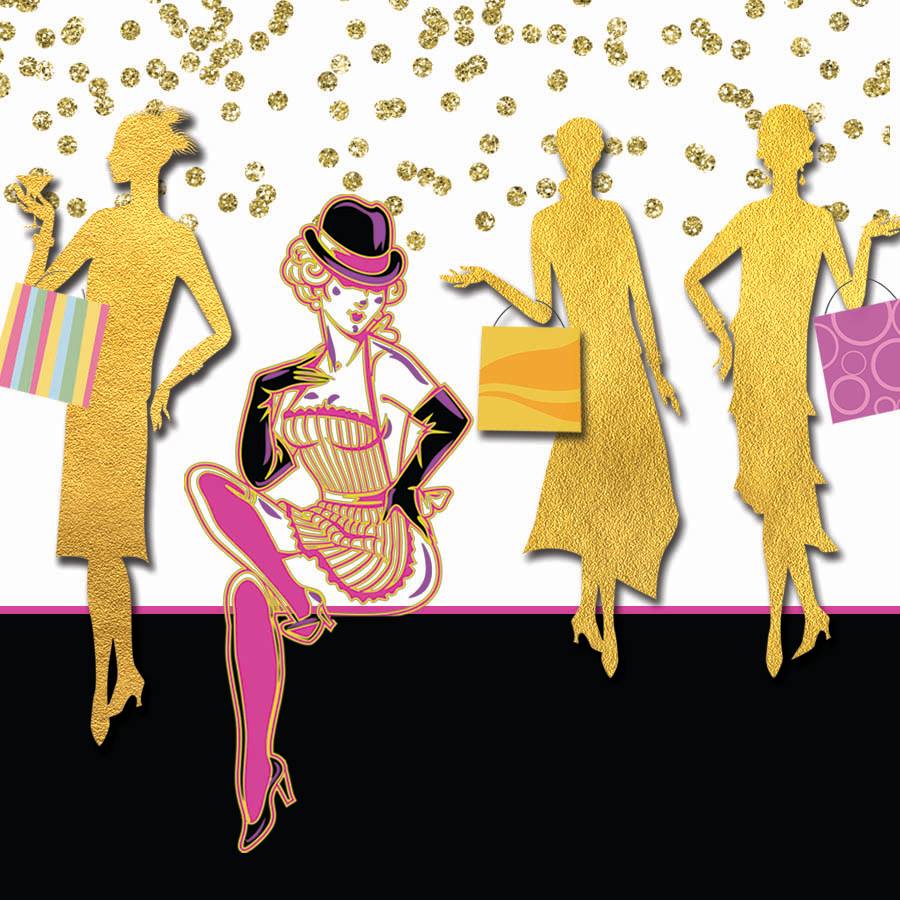 Join us Friday, April 12th for another fabulous Main Street Ottumwa Ladies Night Out presented by South Ottumwa Savings Bank.
Start out at Coal Palace Cafe and Books, Bridge City TV and Appliance, Market on Main or NuCara Pharmecy and get your bag filled with promotional items, coupons, and your passport. Fill up you passports by visiting participating businesses. A full list of participating businesses is available on the Main Street Ottumwa Ladies Night Out event page on Facebook.  A trolley will be available to take ladies from one side of downtown to the other.  Stop into the Hotel Ottumwa lobby for a $2 glass of strawberry champagne.
Make sure to get 15 stickers, and that one of them is from Bridge City TV and Appliance, to be entered in the drawing at Hotel Ottumwa for a $2,500 and $1,000 gift certificate towards an energy-efficient appliance from Bridge City TV and Appliance courtesy of Alliant Energy Hometown Rewards.  There will be drawings for other great prizes donated from downtown businesses. Bridge City TV & Appliance will be giving $3,000 worth of furniture away in the store, make sure you stop by for details! Raffle drawings will start at 8:30pm in the Hotel Ottumwa Ballroom.  You must be present to win.
Many of our downtown Ottumwa stores will have drawings in their businesses.  Events including music, food, drinks, and specials will be happening in the participating stores. Shop and enjoy everything downtown Ottumwa has to offer.  Check out local restaurants and bars for dinner.  The Second Street Cafe, and the Tom-Tom Tap will be serving delicious food and drink all night.  We have Iowa wine in our gift shop available for sale which would make an excellent gift for the upcoming Mother's Day.  Our Hotel Ottumwa Gift Shop features the Iowa wine of Tassel Ridge, Summerset, and Cedar Valley.
Cam Steinbeck will rock the Ballroom here at the Hotel Ottumwa at 7:30pm.