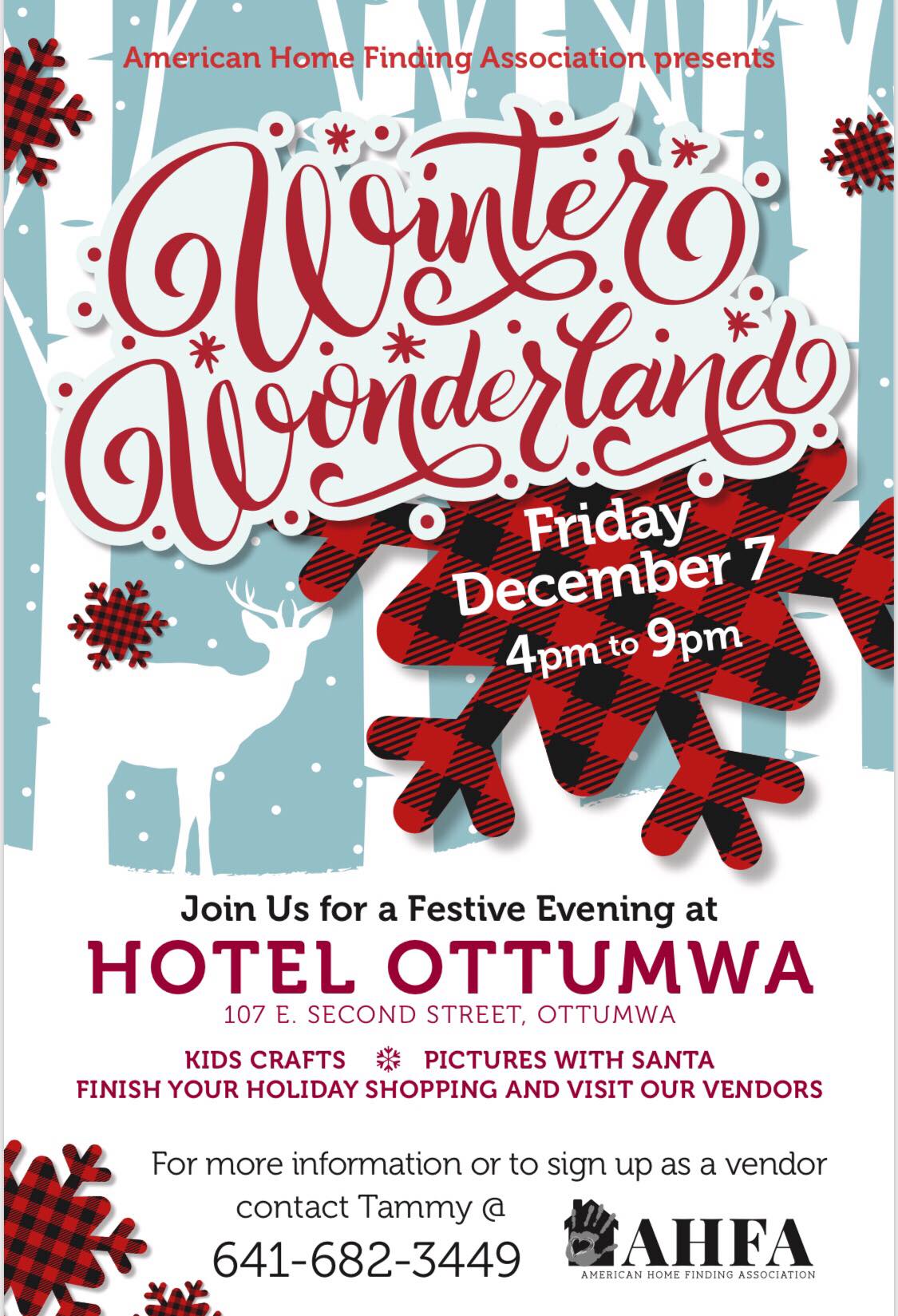 Join us for a festive Friday, December 7th from 4 pm to 9 pm for the Winter Wonderland at the Hotel Ottumwa.  This event will feature kids crafts, pictures with the Real Santa, and a great gathering of vendors.  These high quality vendors will help you finish, or start, your holiday shopping.  Vendors featured will be Custom Designs with Shayla Medina with string art, jewelry vendors, Thymelyglass Studio, rustic crafts, decorations, clothing, and lots more.
Winter Wonderland at the Hotel Ottumwa will have a cookie walk with delicious assortments of donated cookies. These delectable holiday treats have been donated to help raise money for the American Home Finding Association.  Not only will there be a cookie walk, but also a FREE hot chocolate bar.  The Hotel Ottumwa will have their bar open with wine and spirits available for purchase.  Also available for purchase will be pizza by the slice and soft drinks.
Santa photos are $20 for first photo. $10 for 2nd photo and $5 for each one after that. Proceeds go to AHFA and excellent organization serving the Ottumwa community.  Everyone is welcome at this free to attend event, the Winter Wonderland at the Hotel Ottumwa.