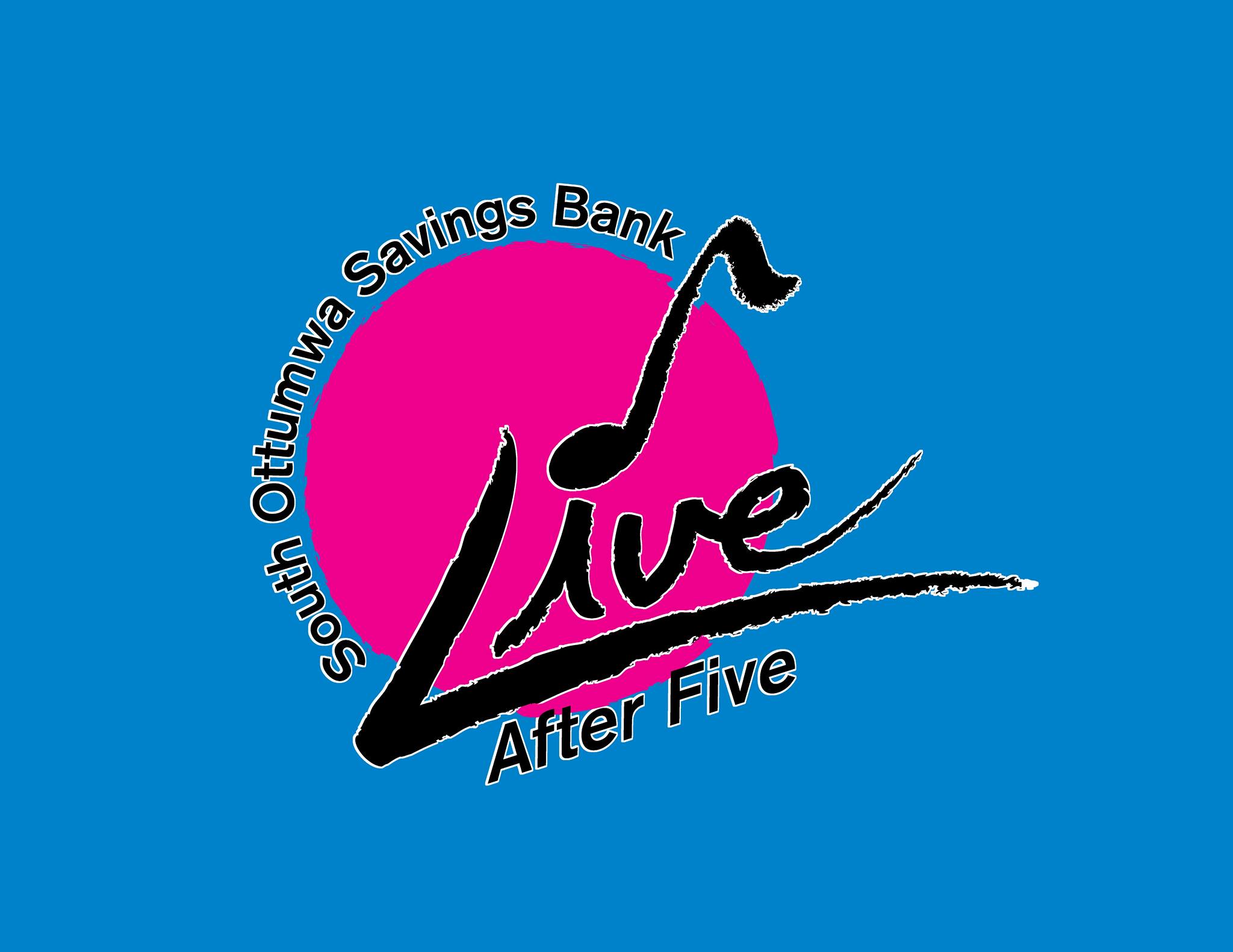 Live After Five in downtown Ottumwa is one of the community's favorite summer events.  Join us in Central Park for live music, delicious food, and a beverage garden .  Live After Five is an event the whole family can enjoy.  South Ottumwa Savings Bank has put on this event for many years, and everyone is welcome.  Bring your lawn chairs, or a blanket and enjoy.  We love events in Central Park that celebrate downtown, the heart of Ottumwa.
The Hotel Ottumwa will be in the park serving up cold beverages from the Tom-Tom Tap.  See us for pop, water, and a selection of ice cold adult beverages.
This year the The Lunch Lady food truck will be onsite serving up delicious food.  A new addition this year will be one of downtown Ottumwa's coffee shops, Hub Coffee, will join in the Live After Five festivities serving up ice cold coffee drinks.  Also, Polar Xpress, will be in Central Park on select evenings with everyone's favorite frozen yogurt. Join us for Live After Five in downtown Ottumwa on the Fridays of: July 5th, July 12th, July 19th, and July 26th.  On Firday, August 3rd Live After Five will be hosted by the Ottumwa Kiwanis Club.  Friday, July 12th is Kid's Night which will feature kid friendly activities, and a water slide.  Make sure your kids wear their bathing suits.
We hope to see you for Live After Five in downtown Ottumwa.  Whether you are local or just passing through, with friends, family, or flying solo, we welcome you to join us in Central Park for a true taste of Ottumwa. #ottumwaeats #ottumwadrinks #LetUsSupriseYou